Why Invest in J&K??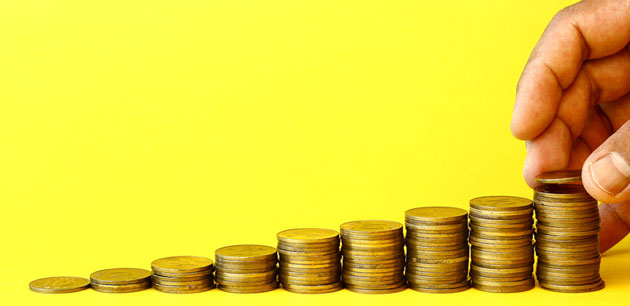 Gone are the days, when J&K only representation was terrorism. The Jammu City & its neighbouring areas have seen negligible incidents of terrorist voilance in the past decade & the situation in the valley has considerably improved since the early 1990's.

We see it is our endeavour to promote Commerce & Industry in our state. As being one of the oldest concerns of the state we wish to encourage investment to increase employment & the standard of living of the people of the state. Jammu & Kashmir is indeed the Paradise on Earth which has been bestowed with beauty, rich cultural heritage & rare resources. All these, there attributes form the core of our economy. The state has unparalleled beauty right from Jammu, Kashmir to Ladakh.
— Central Governement has infused a lot of funds for the overall development of infrastructure, better road connectivity and industrial park.
— The distance between Jammu and Srinagar is being cut short one-third with the upgradation of highway & construction of tunnels.Under new project the travel time would come down from 8 hours to 5.30 hours (approx.)

The resources which one untapped provides suitable opportunities for entrepreneurs to exercise their expertise & skills to earn suitable profits. The current scenario of the state provides opportunities in this specific sector which also contribute significantly to the state GDP.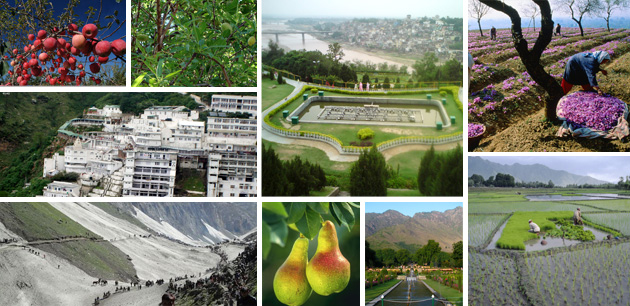 Hospitality & Tourism
The state is blessed with natural beauty and shrines which provide live hood to people of the state.
— The Annual pilgrimage to the holy cave last two years has crossed
10 million visitors.
— The pilgrimage generates
Rs 474.36 crores per annum
with employment to
27000
persons.
— The beauty of the state which is spread out in all the three regions.
• Kashmir Valley – 1308765 visitors
• Amarnath Ji – 621000 visitors
•Jammu (including Vaishno Devi) – 10154401 visitors
• Ladakh – 178750 visitors
Keeping the beauty and picturesque surroundings in a big way of the state.
—
Golf Tourism
is being promoted with 4 new courses already been done up in Jammu, Pahalgam, Gulmarg & Srinagar with rest being sanctioned.
— The state has great potential for
Adventure Tourism
& which has been presented by holding
International Skiing events, Marathon and chi rallies.
—
Winter sports – Patnitop, Gulmarg.
Agro & Agri Based Industries
Jammu & Kashmir is gifted with resources & climate which makes it a leader in production of:
— Saffron.
— Walnut.
— Walnut Kernels.
— Almonds.
— Apples.
— Pears.
— Dried Morels (Gucchi).
— Walnut – 126,000 metric tons.
— Almonds – 1200 tonnes.
— Saffron – 15 metric tonnes.
— Apples – 13.5 metric tonnes per annum.
The state has processing & agro-based industries. The government has created export promotional packs for entrepreneurs wishing to set up export business's production facility.
The State Produces:
844.734 thousand
tonnes of paddy.
459.9 thousand
tonnes of wheat.
These Industries also form a important part of the state's economy.