Board of Directors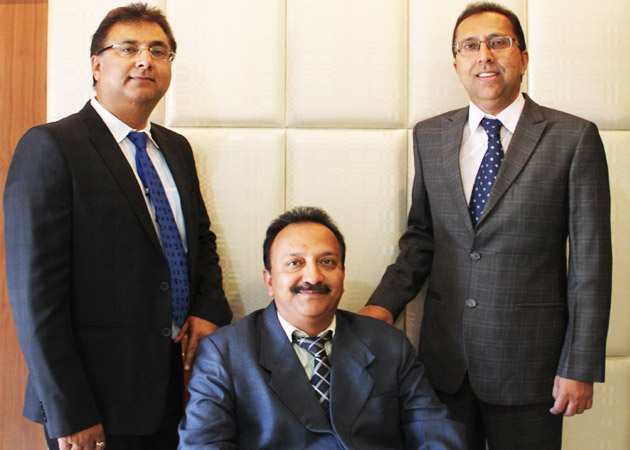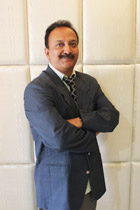 MR. ARVIND MAHAJAN — arvindmahajan@kcgroupindia.in

An Alumnus of prestigious Punjab Public School, Nabha and holds a commerce degree, is a well known personality amongst young entrepreneur in J&K State. He brings into the team his dynamism and determination which has seen the company grows consistently. He currently heads the KC Gurukul Society which has 4 Schools. He is the eldest son of the great soul Shri Satish Mahajan and thus is spearheading his mission of empowering the youth of the state through education along with his brothers.

He intends to see the pupils of the schools as "True Ambassadors" spreading the radiance of education globally. Mr. Arvind Mahajan is carrying out his father's philanthropic endeavors and thus has kept him actively associated with various social organizations and charitable trusts. A keen cricket buff, he follows the Indian Cricket team quite closely and often is acknowledged for his expert opinion over the game.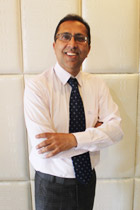 MR. ARUN MAHAJAN — arunmahajan@kcgroupindia.in

A Mechanical Engineer Mr. Arun Mahajan is a soft spoken individual endowed with rich positive attributes. Mr. Arun Mahajn with his vision and foresight remains the key strategists of the group. His in-depth knowledge and hands on experience of Food Processing and Hospitality Industry covering 25 years reinforces the hallmark of the quality of the group. Being an engineer , he has a great fascination for scientific knowledge and quite often he interacts with the faculty members. He is quite popular amongst his workers and has empowered them in specific fields.

His innovative business solutions from project development, project planning and quality control has spear headed the group to new heights. He has travelled all over the world and always promotes the notion of "Travelling Enhances Your Vision" & encourages everyone to make travelling positive aspect of your life. He is a keen golfer and hits the course with his younger brother. He has inherited his father philanthropic nature and keenly participates in all social platforms encouraging development of weaker section of society.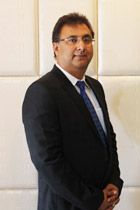 MR. ANIL MAHAJAN — anilmahajan@kcgroupindia.in

Mr. Anil Mahajan is currently the President of Confederation Of Indian Industry J&K. He is the youngest of the three , holds the degree in commerce has more than 20 years of experience in Food Processing . He is always interested in enhancement of business, his sensitive, measured and purposeful approach has maximized the results of the group. He is an outstading member and best orator among the three custodians . His dyanasim and never giveup attitude make him a leader amongst his improvises. He heads the KC gurukul, Udhampur where he promotes the cause of spoken English and wishes to spread education in far flung areas for nation building.
His own involvement in "Spoken English" has also influenced both teachers and pupils as well. He often has quoted these words:

"Humane touch and effective teachings can go long way in solving various modern ailments , in the field of education with bliss".

He is an active member of Commerce & Industry Associations. He along with his brother takes greater joy in playing golf and make it a point to hit the course regularly.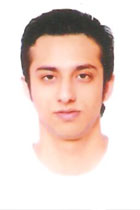 MR. ARUSH CHOWDHARY — arushchowdhary@kcgroupindia.in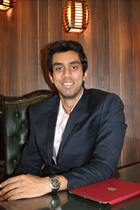 MR. SHIVANG MAHAJAN — shivangmahajan@kcgroupindia.in

Leading Us Into the New Generation, Mr. Shivang Mahajan a Scholarship Student is the bright face and a Promising Next Gen Entrepreneur of KC Group . He has polished his mind and soul in World"s Prestigious Universities having completed a Global Business Master's from Manchester Business School & has studied in University of Warwick. The Management bestows gratitude towards him as he has given up opportunities for a promising International Career in Finance to come back to his roots to follow his dream to stamp J&K not only on the National but International Business Map.

Having undertaken Work Placements in Dubai and Manchester meant he has practical knowledge of Management Consulting and Financial Advisory bringing in International Outlook. His Business Acumen coupled with his Aggressive Dynamism is contributing towards the new projects & innovation's. His natural oratory skills have made him a Natural Business Leader and famous amongst his employees.

An All Round Sportsman having played Tennis at the Juniors International Level and Cricket for his University & holds the honor of finishing runners-up twice in famous televised Quiz "Espn Sports Quiz" by Harsha Bhogle. His love for travelling and food takes him to explore new places worldwide often enduring on international travel excursions to develop understanding of different people and their thought process. His interest in Political and national issues often motivates him to pen articles for newspapers covering diverse issues. He remains a Boon not only for the Group but for the people of the State of Jammu&Kashmir.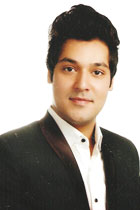 MR. SHRAY MAHAJAN — shraymahajan@kcgroupindia.in

Winston Churchill once said, 'The empires of the future are the empires of the mind.'

Bestowed with the onus of carrying forward the legacy of an empire built by his forefathers, his responsibilities have always been firmly etched in his mind. After completing his Bachelors in Business Administration from Amity University in New Delhi, he worked for a construction company in the Capital. However, he did not forget his roots and continued to be actively involved in the family business in Delhi and Jammu & Kashmir, bringing fresh ideas to the table with every new venture.

Opened a Security Firm in Jammu that is doing a fine job of making the city secure and is running successfully.He is also an active member of YI-CII (Young Indians and the Confederation of Indian Industry) in Jammu and Kashmir. Early integration into sports enabled him understand the fact that there is no substitute to hard work and tenacity in life. Been a national-level swimmer and presently pursuing golf and squash avidly. Sports help him to strike the work-life balance with much élan and in turn be a better professional.

Besides sports, he take a keen interest in cars, watches and travelling.

A conscientious person with a futuristic approach, he envisions the growth of our state as synonymous with the growth of the KC Group. He seek to use his knowledge and skills to improve the quality of life in Jammu city and integrate it with other cities, not just in India but across the world.